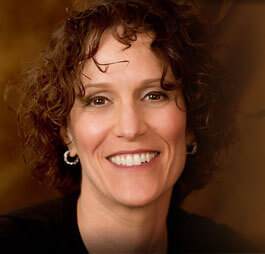 Hi, I'm Dr. Terry Levitt or "Dr. T." as my patients call me. I'm looking forward to meeting you!
Being an orthodontist goes beyond straightening teeth: it allows me to get to know each patient on a personal level and build friendships while helping each person achieve their most beautifully healthy and confident smile! I'm eagerly anticipating doing the same with you.
I started working in orthodontics when I was 14, helping my father, Dr. Ellis J. Levitt, at Levitt Orthodontics. He's now retired but I still experience the same passion and enthusiasm I felt when I first began assisting him. Our core values of integrity, honesty, and giving 100% of one's self have not waivered since the practice was established, in 1970, nor has our commitment to ensure each patient has a positive, relaxed, and enjoyable orthodontic experience.
When determining a patient's best course of care, my first thought is "What would I do if this were my child, my husband, or even my parent?" My patients become part of my family and my team and I strive to ensure that each is provided with a respectful, responsive, and supportive orthodontic experience.
My Education
My undergraduate degree was completed at Temple University. I was then accepted at Temple University's Kornberg School of Dentistry, where I graduated with my Doctorate of Dental Medicine (DMD) in 1986, as one of the youngest graduates in the school's history.
I then entered a rigorous one-year General Practice Residency at Albert Einstein Medical Center and, following completion, was honored by an invitation to teach junior and senior dental students at Temple Dental School.
In 1992, I completed a two-year residency at Temple University, in orthodontics and dentofacial orthopedics. Admission into an orthodontics program is highly competitive, with an applicant pool of more than 300 and only five or six residents being accepted. While completing my residency, I received a Master of Science in Dentistry (MSD) degree. My master's thesis, on growth in cleft palate patients, was published in the prestigious Cleft Palate and Craniofacial Journal.
Commitment to Constant Learning
In order to provide patients with the most advanced orthodontic care available, I complete many hours of continuing education each year. My studies keep me current on the latest technological and treatment advances. I also take courses that enable me to understand and communicate with other oral healthcare professionals, which is essential when caring for patients with complex, interdisciplinary challenges.
Today I am honored to be a faculty member at Temple University's Kornberg School of Dentistry, where I teach orthodontic residents. I am part of the medical staff at Holy Redeemer Medical Center in Meadowbrook, as well, and am thrilled to partner with the "Smiles Change Lives" program. Smiles Change Lives provides life-improving orthodontic care to underserved children in our community.
Professional Memberships
American Association of Orthodontists
College of Diplomates of the American Board of Orthodontics
Middle Atlantic Society of Orthodontists
Pennsylvania Dental Association
Montgomery-Bucks Dental Association
Invisalign Master's Study Club
Northeast Philadelphia Implant Study Club
Beyond the Practice
My husband, Mike Garfinkle, and I live in Holland, with our two Australian labradoodles, Redgie and Tess. We recently celebrated the marriage of our wonderful son and daughter-in-law, who live close by. Our beautiful daughter is currently a medical student at Bastyr University in Seattle, where she studies naturopathic medicine.
My family and I are heavily involved with the Eileen Stein Jacoby Fund; we are part of a group of volunteers raising funds to find a cure for breast cancer. Our group recently succeeded in raising over two million dollars, with 100% of the money going directly to research!
With the little bit of free time I have, I enjoy hiking in the park with Mike and the dogs, working out, and cooking. Feel free to ask me for some healthy recipe ideas: I love to share!
I hope you've enjoyed learning about me: I'm looking forward to learning about you!